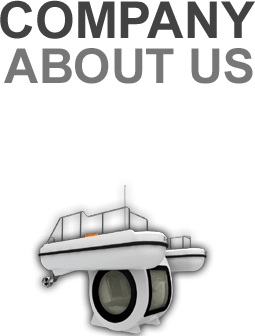 THE INVENTION
Jisup Lee, the founder & President of Ego Inc. designed and developed in 1997 a compact semi-submarine. His idea was to get everyone to easily enjoy the underwater environment and finally released EGO – compact semi-submarine in 2008. This magical item was the first in the world and patents and PCT were issued.
In 2009 Raonhaje Inc. was established to produce EGO and then in 2012 EGO Inc. was newly registered to set up mass production and a systematic research & development system. The existing compact semi-submarine has been altered and upgraded to release a much safer and stable SE 450 than ever before.
EGO Inc, with a better understanding how to enjoy the ocean, endeavors to keep developing various upgraded lines, in order for passengers to have a wide range of choices.
THE MISSION AND VISION
We pursue perfection in quality, absolute satisfaction, and revolutionary performance.
We provide passengers with New Marine Culture and Fun never experienced before.
We constantly grow as a world frontier company with a creative mind and sustainable development.
Brief History
2008.
Patend that EGO (Compact Semi Submarine)
2009.
Establish RAONHAJE inc.
Patend that EGO Design.
Shanghai International Boatshow
2011.
Miami International Boat show (In Raonhaje)
2012.
Establish EGO. Inc
2013 Eddition EGO SE Developed
REDDOT Design award

Data protection.

When using our services you may be asked to supply personal data. Providing this information is voluntary. Your personal data is used in strict accordance with Korea data protection laws.

Personal data supplied on EGO Inc. websites is used as part of the contract procedure and in order to process your requests. Processing and using your data for consultation, advertising and market research purposes only takes place with your explicit consent. If, when giving your consent to the purposes stated above, you also give your permission for your data to be used by other EGO Inc.organisations or additional named third parties, your data may also be transferred to these parties. If this is not the case, your data will not be transferred to any other parties.

You may revoke your consent at any time with immediate effect for the future. To do so, please contact our hotline: +82 (0)31 354 4512


Copyright.

© Copyright 2012 EGO Inc, Korea. All rights reserved. The text, images, graphics, sound files, animation files, video files, and their arrangement on the EGO Inc website are all subject to copyright and other intellectual property protection. These objects may not be copied for commercial use or distribution, nor may these objects be modified or reposted to other sites. Some EGO Inc. websites may contain images whose copyrights are attributable to third parties.



Trademarks.

Unless otherwise indicated, all trademarks on this website are subject to trademark rights of EGO Inc., including marks, model names, logos, and emblems.